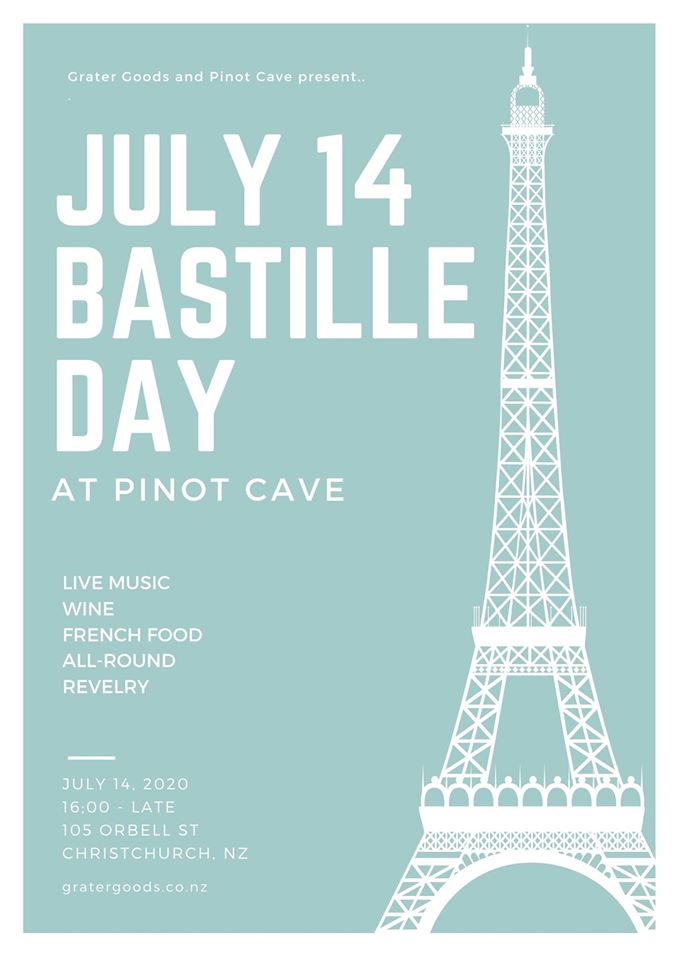 Fiona and Connor Hartley-Hall are performing as part of 'Grater Goods' Bastille Day celebrations. Details below….
It's 14 July again!
Last year's Bastille Day at Pinot was a crazy amount of fun and we're doing it again in 2020.
– LIVE MUSIC all evening
– FRENCH WINES (a full selection of natural and classic French drops to taste or quaff)
– CANAPES + a special French -inspired menu for the night)
4pm doors open
5pm Fiona Pears duo
7pm Swing 42 quartet
If dining or in a large group book early.
A bientot notres amis!